HOME PRESENT PAST FUTURE US MURALS CONTACT
---
COBALT FINE ART
Martha's vineyard mural company
Fine art commissions, murals, stencils, faux finishes, wall treatments, and frescoes
553 STATE ROAD IN WEST TISBURY, MARTHA'S VINEYARD www.CobaltFineArt.com
---
FAUX FINISHES AND WALL TREATMENTS:




variscite, porphyry (granite) with inlay, eggshell mosaic, and tortoise shell



lapis lazuli, malachite, marble, and distressed finish




strie (linen), antique bronze verdigris, crackling, and basket weave




frottage, sponging on – silk, sponging on – wool, sponging off



ragging off – British, ragging on – continental, combing: striping and checker




combing: weave, plaid, abstract, and seashell
---
If you can dream it, I will do it. No job too big or small, on or off-island
---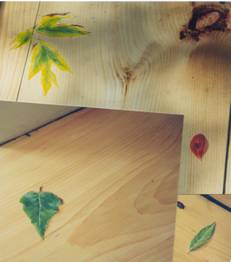 trompe l'oeil leaves littering wide pine floors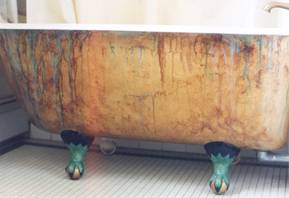 antiqued bronze verdigris claw and ball tub
compass rose inlaid in fir, three different stains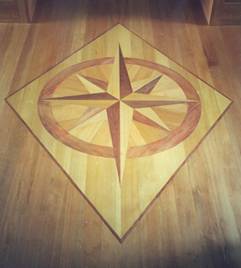 ---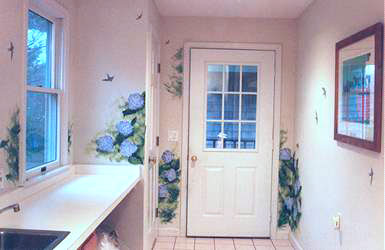 Murals can change a space very affordably with custom stencils.
Left: Back door entrance and laundry room area is enlivened with stencils of hydrangeas and sparrows.
Below: Hydrangea stencils continue into bedroom and merge with fields of daisies and tiger swallowtails
---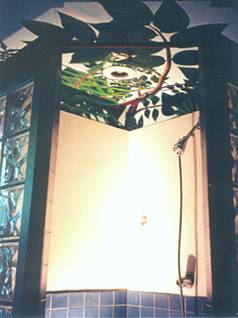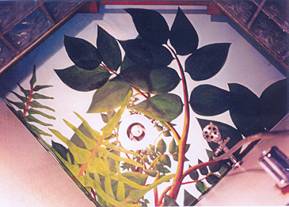 Jungle ceiling from side and below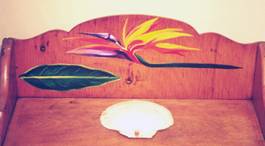 bird of paradise furniture accent
---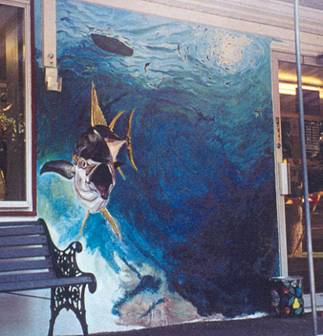 Outside John's Fish Market, Vineyard Haven MA
The image below is located to the right of the entrance.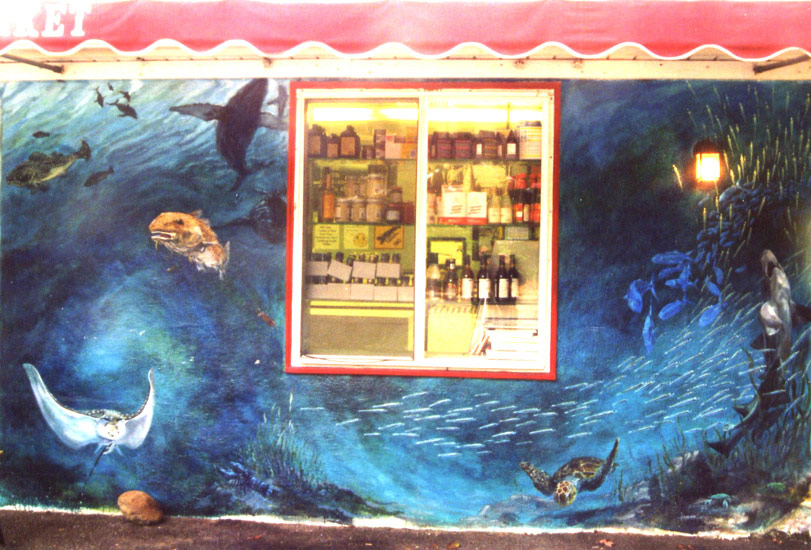 ---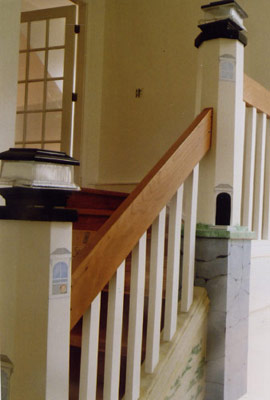 These newel post lighthouses have functioning deck lights. The clients requested that their new grandchildren and dogs be included in the decoration. The bases of the lighthouses have a subtle grey stone finish accomplished by frottage and sponging, and the beach trim appears sandy. All other elements are hand-painted with acrylics.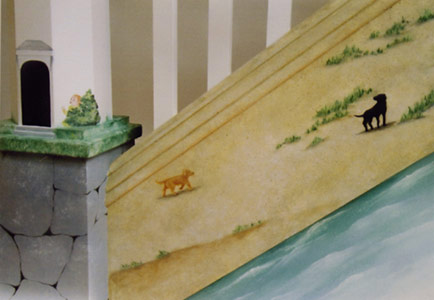 ---
HOME PRESENT PAST FUTURE US MURALS CONTACT