Go back to Cobalt Work: Deconstructing Martha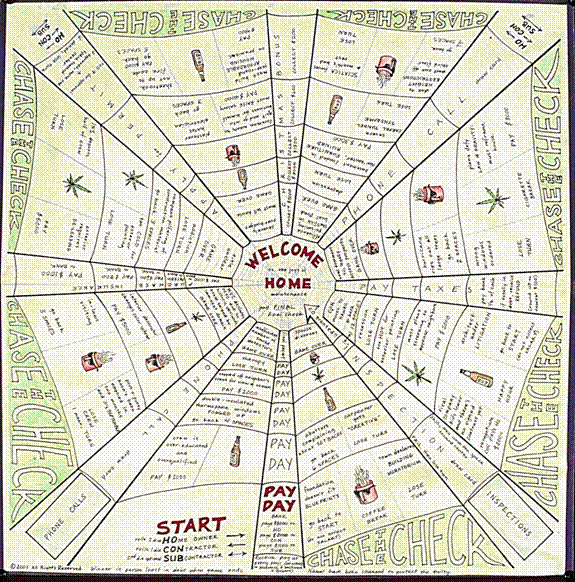 Poster is 12"x18", full color on coated paper. The "rules (made to be broken or at least bent)" are printed below the image along with the cards for PHONE CALLS and INSPECTIONS.
CHASE THE CHECK is the game you can't win, or even play. It is a satire on local Martha's Vineyard issues regarding all aspects of and affecting the building trades, personal, professional, and financial. From building moratoriums to therapy for depression, nothing is sacred. Names have been withheld to protect the guilty (yes most of these things have really happened…).